2D Isometric Starter Standard Kit +.svg
A downloadable asset pack
This Package comes with more than 9660 tiles.

(483 unique tiles * 5 color versions * 4 styles = 9660 tiles.)
(Blocks, Water tiles (animation), trees, crystals, rocks, flowers, and much more!)
There 4 different styles and also 5 color variations of each tile. I've prepared 4 rendered .png versions (0.5x, 0.75x, 1x and 2x) but there's also a svg * version of each file. This means you can scale it up without loss of quality (vector graphics).

Dimensions (Grass Block):
0.50x = ca. 105px * 100px
0.75x = ca. 160px * 155px
1.00x = ca. 215px * 105px
2.00x = ca. 430px * 410px
.svg = any size * any size
* .svg is sadly only for "comic", "comic-extreme" and "flat" available. All other styles are just .png files, because of their half vector and raster format.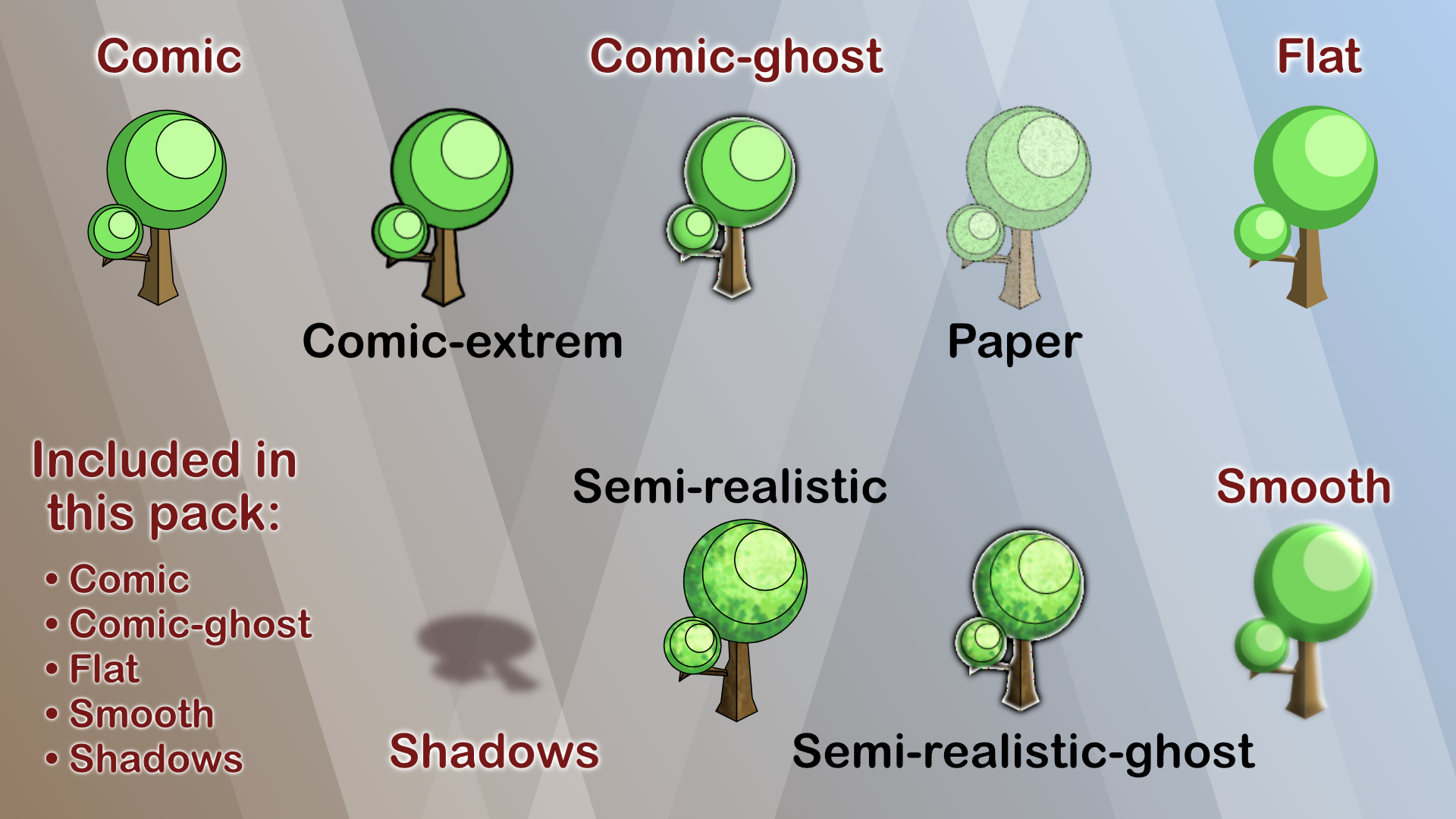 If you need more styles, check out my styles+ pack:
https://cryptogene.itch.io/2d-isometric-starter-style-plus-kit-svg-vector-files

Updates:
Update 1.2 - Water Update is released!
Update 1.3 - Style Update is released!
More updates for this package will follow.
There's much more planned - be prepared for the absolut isometric madness!
Purchase
In order to download this asset pack you must purchase it at or above the minimum price of $23.94 USD. You will get access to the following files:
Isometric Asset Standard Pack 1.3.5.zip
807 MB
Comments
Log in with itch.io to leave a comment.
Hey,
thank you for getting in touch with me.

Both packages have different styles.
Please have a look to the pictures in the description: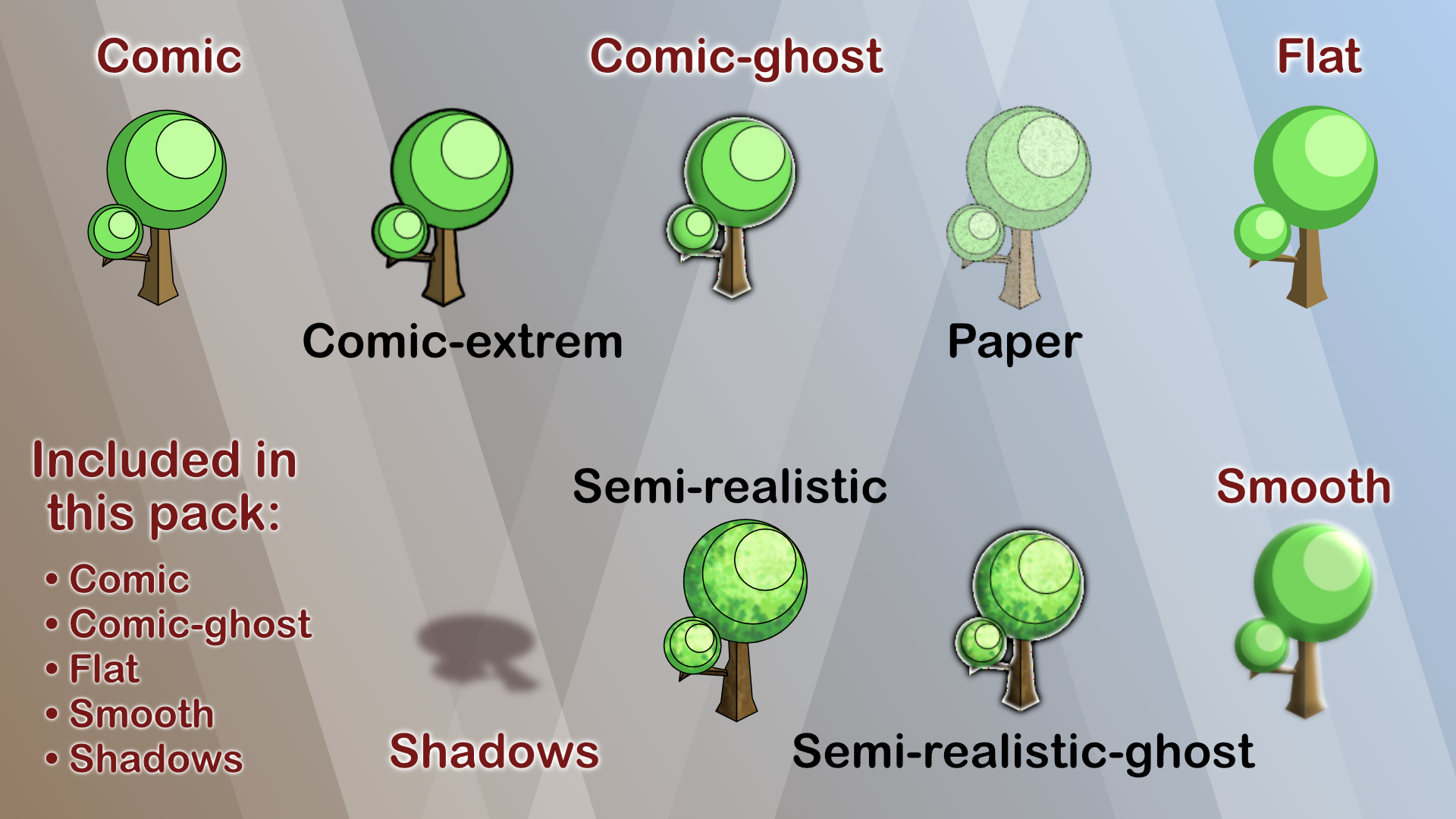 (Starter Pack)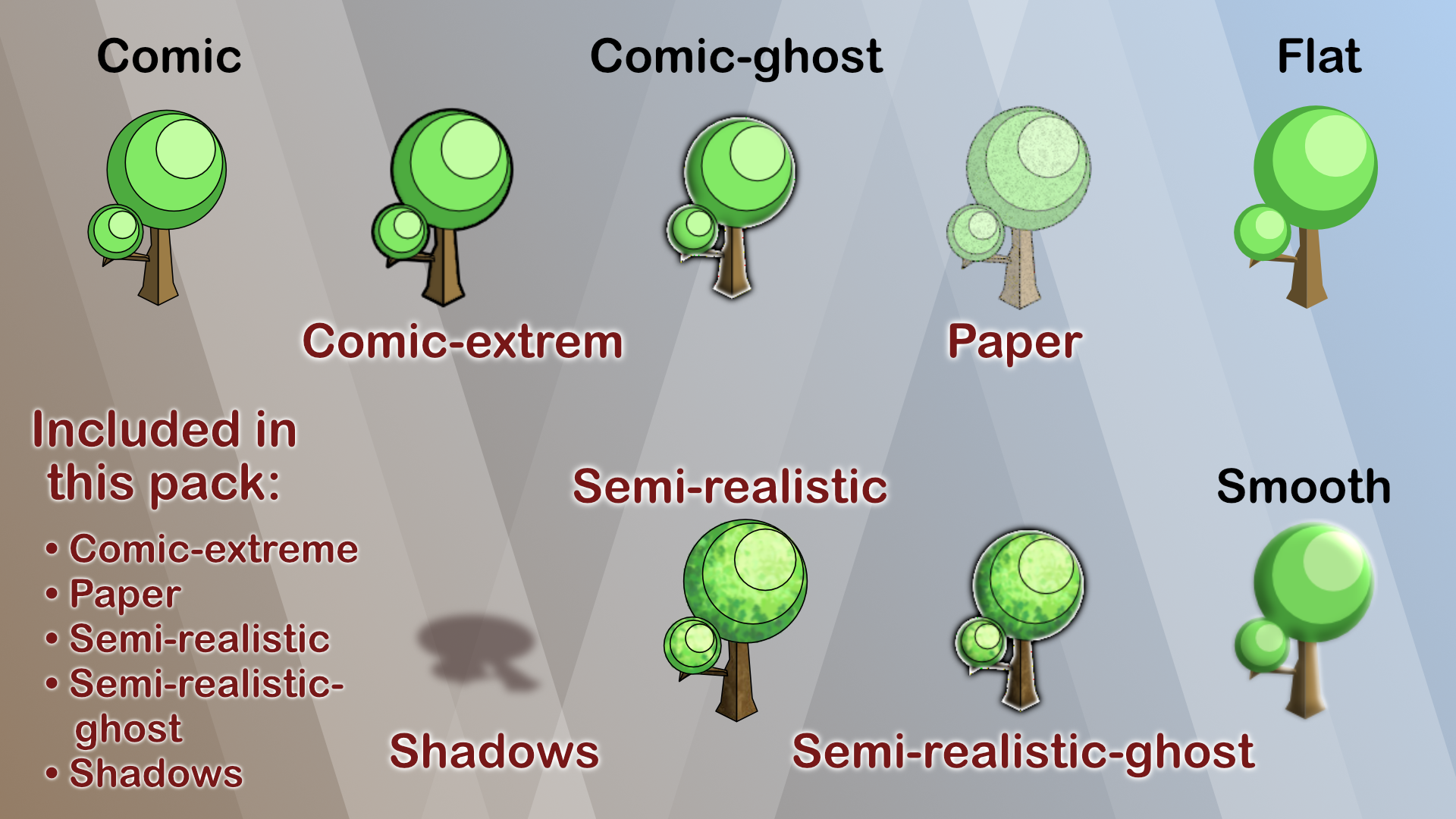 (Starter Style Plus Pack)


Best Regards
Cryptogene
I just look at the snapshot but not the text style in the pic , I know why I didn't find the differences before.
thank you for your reply.
What program do you use to put the tiles together and build your level?
You could use it in Unity or UE4 but also tile mapping via Gimp, Photoshop, Inkscape or similar programs are totally fine.
I think it depends on you, which way you prefer to set up your game.
I see. Sorry - I'm just trying to figure out how to actually make this a game. Thank you!
hi! i love this assets very much, is there any characters and monsters that mathes this assets? thank you for reply
I've created some Creature / Monster asset packs (animated and with no animation). ;)
Just go to my portfolio here on Itch.io.
the monsters are those bat-like creatures? i think most of them look like each other, i think you can creat some varies from reptiles to flying creature, so that's suitable for games. anyway, can i use this assets in commercial games? thank you!
There a lot more creatures like these planned. Also humans as battler, but it takes me a little time to create these graphics.
Of course!
You can use all my asset packs here for your commercial projects! =)